ThreeForMe Laser treatment is a proven way to get rid of fine lines, wrinkles, age spots, sun damage and unsightly veins, all at the same time.
Pennington Med Spa is excited to offer ThreeForMe™ laser treatment to give you the best skin possible. As we age we typically notice an increase in brown spots, redness and wrinkles on our face and neck. This is common due to aging, sun exposure and genetics. Now, we have the perfect solution to treat all of these conditions in one visit!
Treatment
Our all-in-one treatment is the proven solution to solve three common skin conditions—wrinkles, sun damage & facial veins—all at once. It's safe, quick and convenient.
Passes
The first pass treats discoloration and facial vessels using a technology called Intense Pulsed Light, or IPL, addressing sun damage including freckles, brown spots, and unsightly veins.
The second pass uses Icon's "microbeam" laser technology that gently renews the skin by generating collagen and elastin, improving fine lines, wrinkles, scars and other surface imperfections.
Benefits
Undo wrinkles, sun damage and facial veins. Only ThreeForMe treatments address all these conditions in one procedure.
Undo wrinkles, sun damage, facial veins and more with just one treatment.
Treatments only last 30 minutes.
Gentle, safe and non-invasive laser procedure.
Minimal downtime makes this procedure very convenient.
Begins working right away and continues to improve approve the skin's appearance over the course of 6 months.
Patients typically describe only minimal discomfort, similar to a mild sunburn.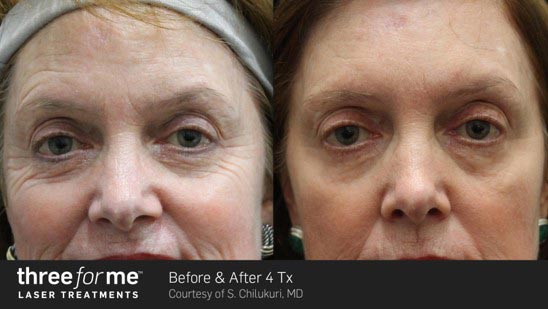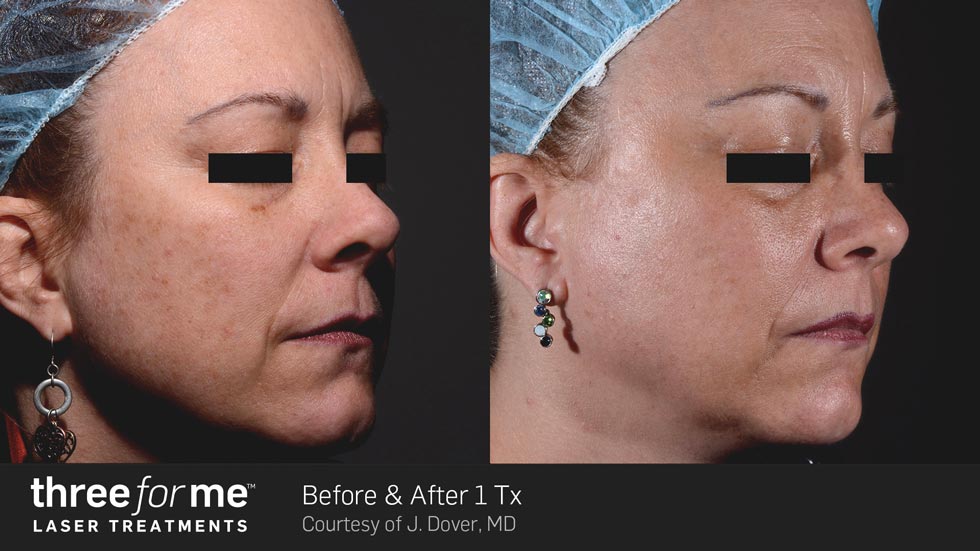 FREQUENTLY ASKED QUESTIONS
ThreeForMe treatment is a great option to choose to achieve beautiful skin.
You may have questions regarding ThreeForMe treatment. Feel free to view frequently asked questions. If you have any additional questions, we will be glad to answer them for you.
What is ThreeForMe?
ThreeForMe is a clinically proven Icon™ laser treatment . The procedure is performed in two steps, or "passes" that together last about 30 minutes. It is designed to reduce or remove fine lines, wrinkles, age spots, sun damage and unsightly veins.
Why is Threeforme safe for my skin?
Threeforme is a safe, gentle, non-invasive
laser procedure that can remove sun damage and renew skin by generating collagen and elastin.
How long does the treatment take?
The ThreeForMe treatment is a quick process. The treatment takes as little as 30 minutes to complete. Your doctor may one to three procedures at on-month intervals.
Clients interested in ThreeForMe are also interested in the following.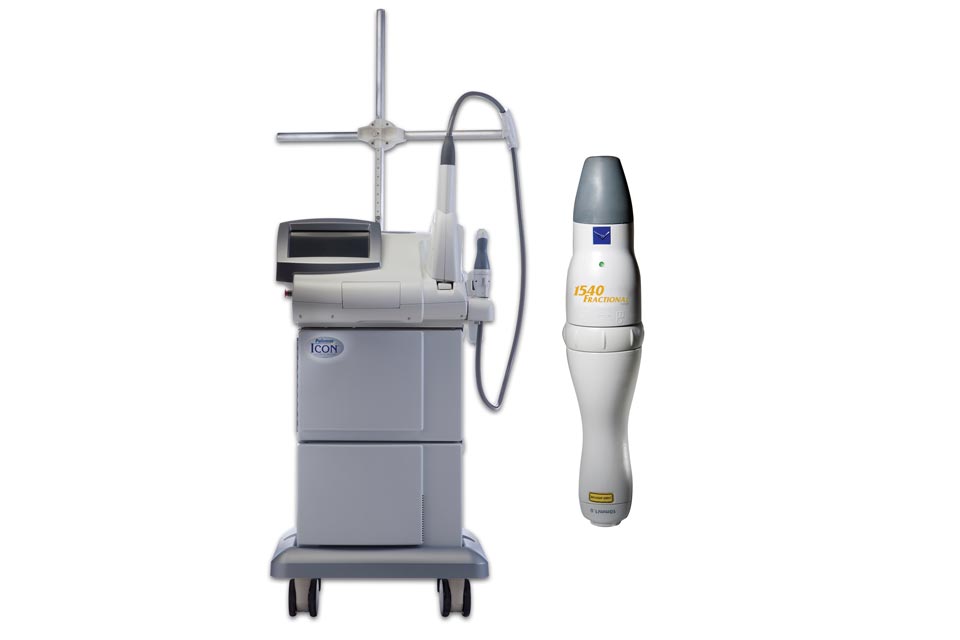 Icon 1540 Fractional Laser
Improves the appearance of acne, scars, stretchmarks, skin resurfacing, and melasma.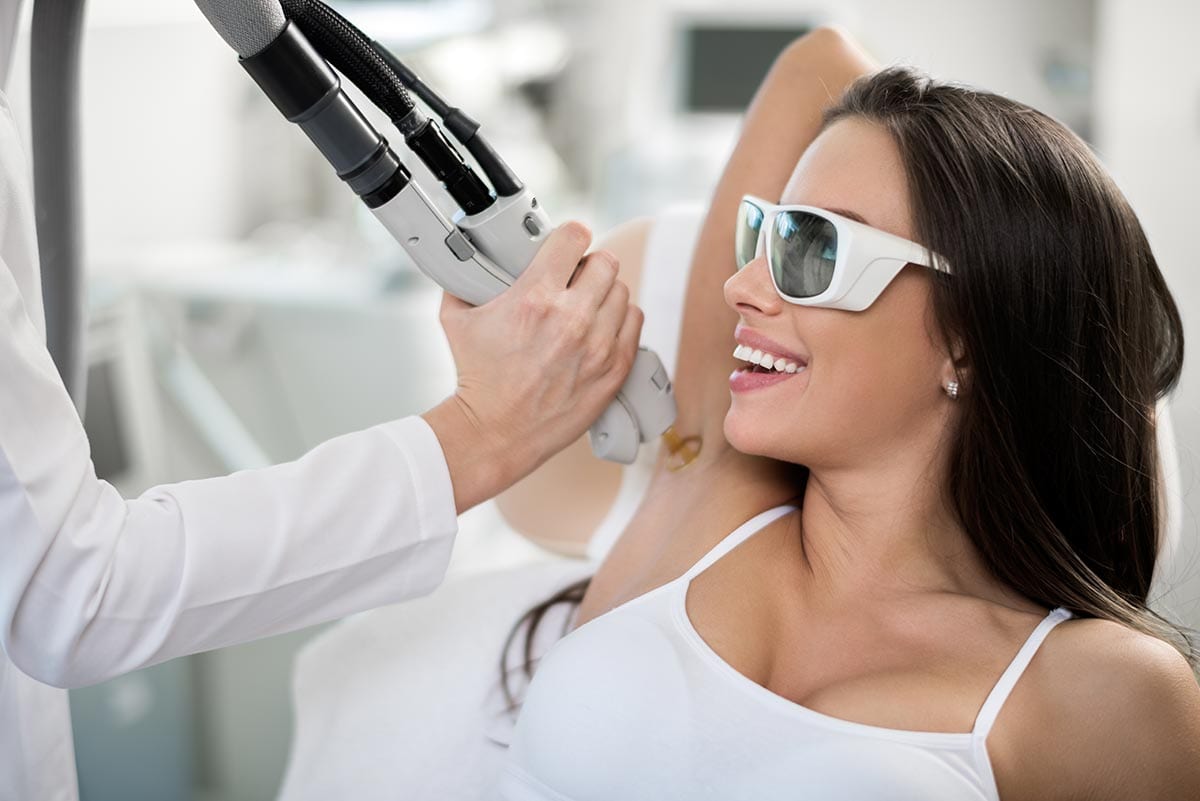 Laser Hair Removal
Laser hair removal can be used to remove unwanted hair from virtually any part of the body.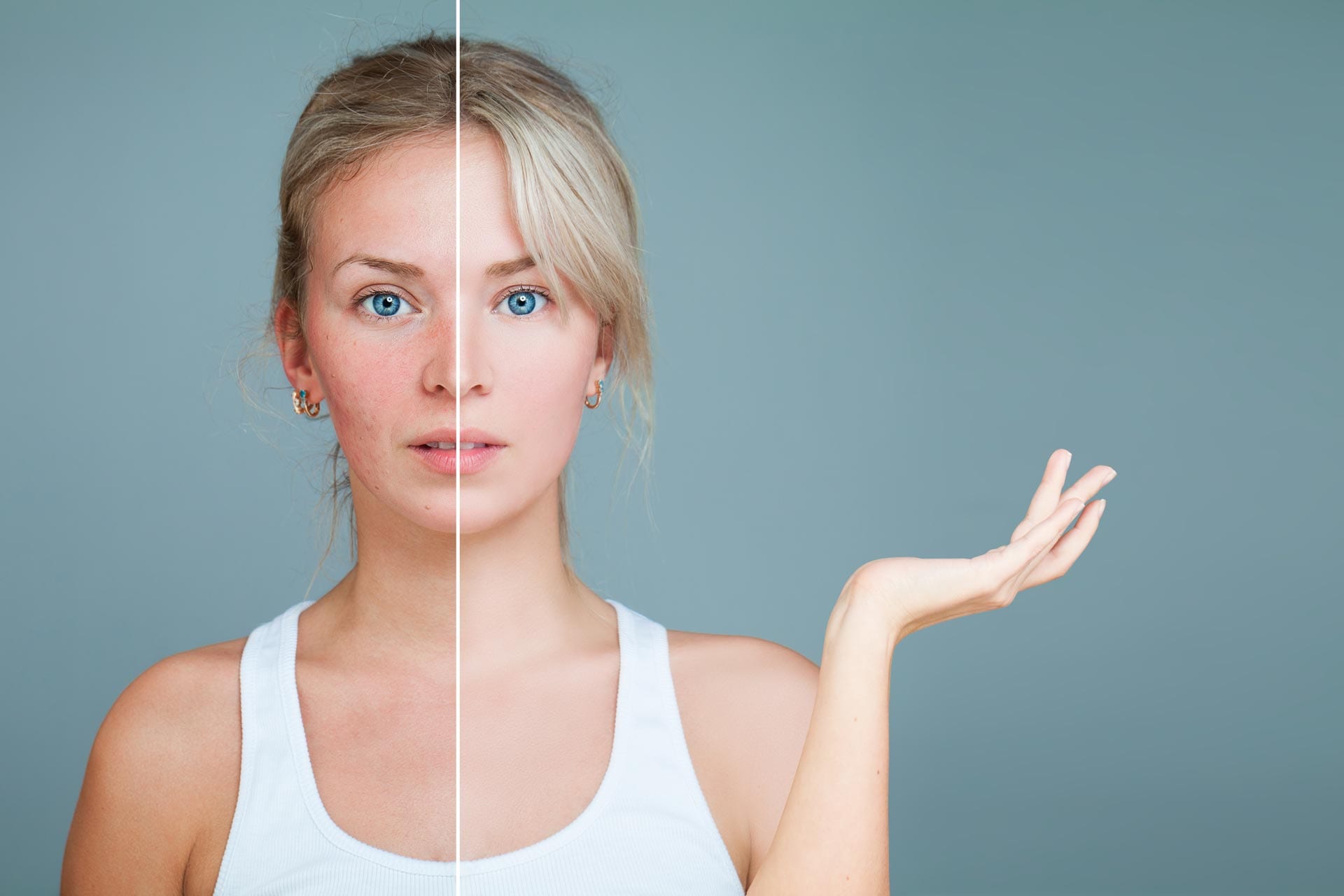 Aerolase®
Aerolase is used for a variety of beauty concerns to help your skin reach its full potential.